Office of the Commissioner
Monroe B. Hudson, Jr., Commissioner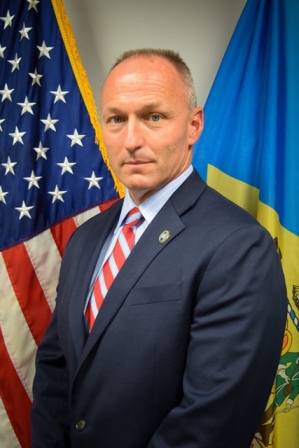 Monroe B. Hudson, Jr., Commissioner
VISION The vision of the Office of the Commissioner is that DOC's facilities will be safe, secure, harmonious work environments that are adequately staffed as a result of data obtained by the Delaware Staffing Analysis Team's analysis using the National Institute of Correction model. They also envision that every offender will have an offender treatment plan developed that will consist of treatment, vocational/employment training, education, and/or training.
Monroe B. Hudson, Jr. took the oath of office as the 10th Commissioner of the Delaware Department of Correction on July 15, 2021 after serving as Deputy Commissioner since July, 2019. Commissioner Hudson has outlined five key priorities to advance the department's dual mission of public safety and offender rehabilitation: recruitment and retention; safety, security, and employee wellness; expanding community outreach and stakeholder engagement; offender vocational training; and leveraging new technology to make operations more efficient and improve the ability to make critical data-driven decisions.
Commissioner Hudson joined the DOC following a distinguished 31-year career at the Delaware State Police where he attained the rank of Lieutenant Colonel. After joining DSP and completing his academy training in 1988 he earned rapid promotions from Trooper to Detective, Corporal, and subsequently Sergeant with an assignment to the Delaware State Police Governor's Task Force. In 2003 he was promoted to Lieutenant and assigned to the Human Resources Section as the Assistant Director and was later named Director of the Human Resources Section. In 2008 he was promoted to Major and joined the Executive Staff as the Administrative Officer. He was promoted to Lieutenant Colonel in 2014 and served until his 2019 retirement from the Delaware State Police and appointment as Deputy DOC Commissioner.
The Commissioner's Office, including the executive staff, provides leadership, policy direction, moral guidance, monitoring of operations and support for ongoing activities related to the Department's mission and top priorities. Individual units within the Office of the Commissioner include:
Human Resources/Employee Development Center
Internal Affairs